A Well Curated Home Gallery Wall is a Work of Art in Itself.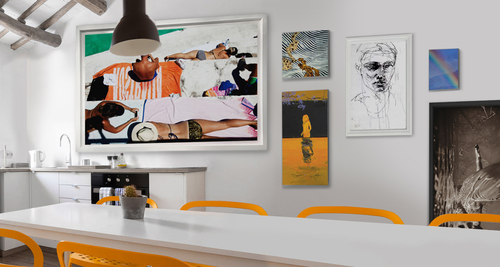 Only buy art you really love. You'll never regret filling your home with artworks that inspires and uplift you everyday

"Choosing art is very personal, there's no right or wrong," says Sonya Rothwell, curator and Alchemist-in-Chief of Gallery Beautiful[1]. Art's appeal transcends academia, dogma, market forces and art world trends. The joy of collecting it is visceral, emotional and highly intimate.
"Art buyers are spoilt for choice in a world awash with amazing art which can be mind boggling," says Sonya. Gallery Beautiful makes buying art easy by offering an Art Curation Service, carefully curating beautiful artworks to compliment one's style, space and budget. After all; "A well curated gallery wall is a work of art in itself."
Sonya goes on to explain that Gallery Beautiful's modern artists prefer their creations to find homes where they'll be appreciated for their artistry, and not just their financial gain. That said, Sonya and her passionate team source art from all over the world that will appreciate in value over time, building an art collection that's increasingly valuable.